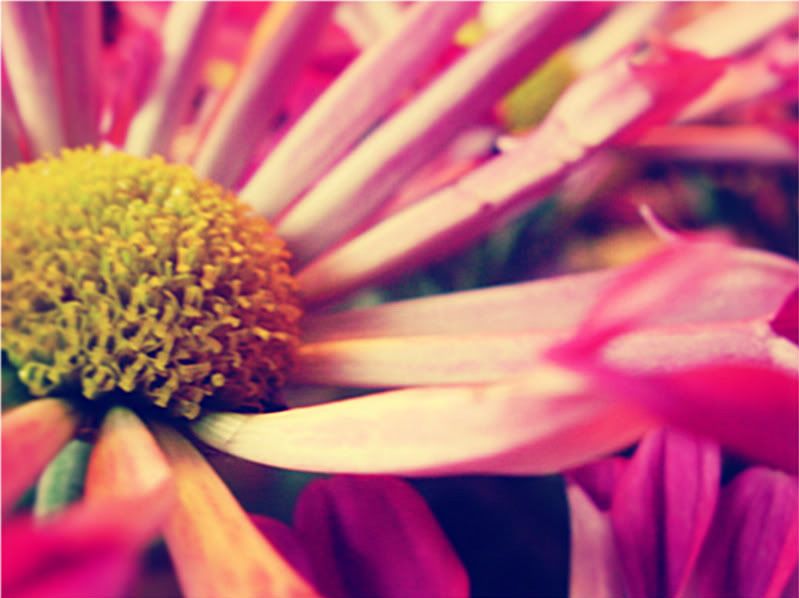 ~Flowers in a vase on my dining room table
I remember several years ago, I must have been about 13 or 14 years old, my mom would oftentimes have a vase of flowers on the table. And she would tell me how lovely they smelled, and I'd uninterestedly disagree with her. She'd say,
'You'll appreciate them when you're older'.
Tonight I smelled the flowers on the dining room table. I had to actually sit down and take my time leaning in towards them with my eyes closed because they smelled so pleasant, so inviting, so...
lovely
. They were beautiful. Well mom, you were right.
I am truly utterly amazed by everything in nature. Nature bears everything. Things that taste good, look good, feel good, sound good and smell good. Nature is so damn good!