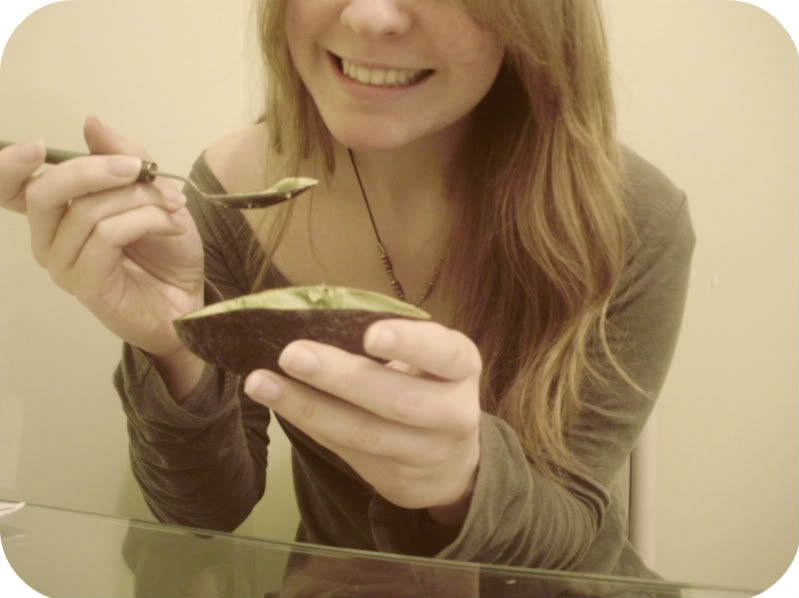 I discovered recently how much I love to eat avocados with a spoon.
They are perfect because they're very satiating and they make me really happy.
I always had this notion that I should avoid eating too much of them because of their fat content. Which is true in that you don't want to go and eat five avocados at once.
But I learned they are beautiful and great just on their own and perfect for when you want something heavier yet nutritionally dense!
I had a halve today at lunch with some salt sprinkled on top and
it
was
AWESOME!