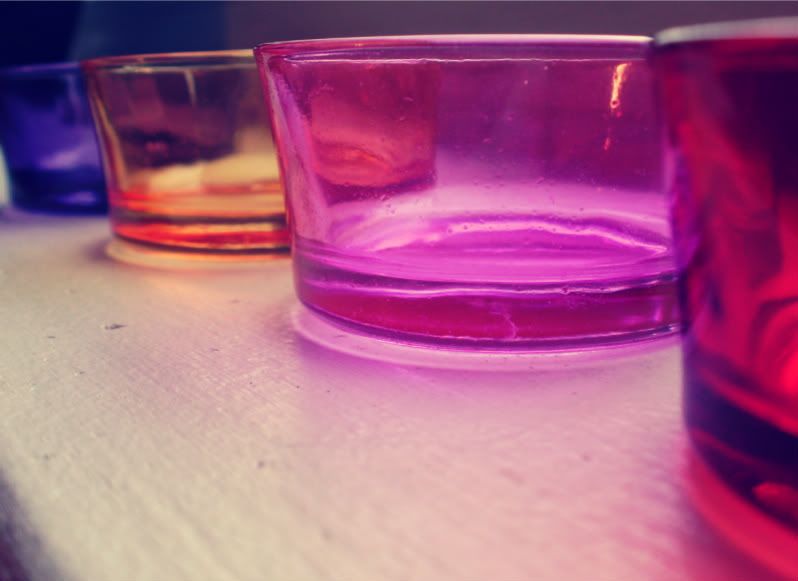 Lately I have been really enjoying lighting candles around my room and today I got these little tea lights. I thought they were just perfect. I love the atmosphere that a dark, candlelit room has; it's so calming and warm and emanates pure peace. Allows for some deep connecting with the universe and the Self.
I'm feeling a little peculiar right now. It seems as though it didn't take long this year for the sun to go down later in the evening. Out my window right now the sky and trees look so bewitched. The sky is a dim robin-egg blue, casting a black silhouette of all the tall trees. A sight like this really makes me ponder. Mmm, Yesterday by The Beatles is the perfect tune for this peculiarity.
I'm going to light all my candles tonight and do some serious meditating.